Because great results require great people!

Not sure if Digital Marketing is right for you?
Get a free first consultation
Caffeinated and Ready to Go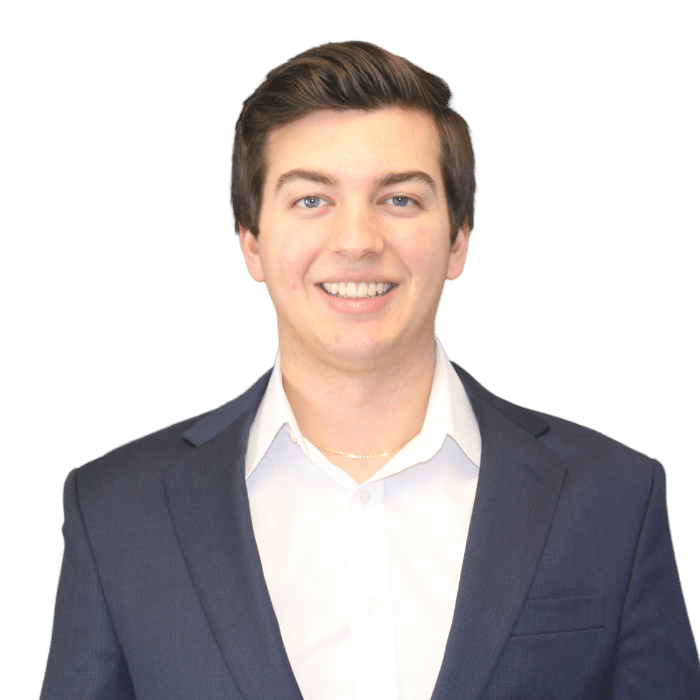 BRAEDON SWINDLER, MBA
Marketing Division Lead
Braedon has combined expertise in Digital Marketing technical skills and Business Strategy. Over the years, Braedon has accrued extensive experience in Website Development, Graphic Design, Search Engine Optimization, Paid Advertising Campaign Management, Business Strategy Consulting, and more. He earned his Master of Business Administration degree from West Chester University and holds an undergraduate degree in International Business.
While not at work, Braedon enjoys reading philosophy books, trying out new restaurants, traveling to new places, hiking, and camping.
Email: braedon@itedge.com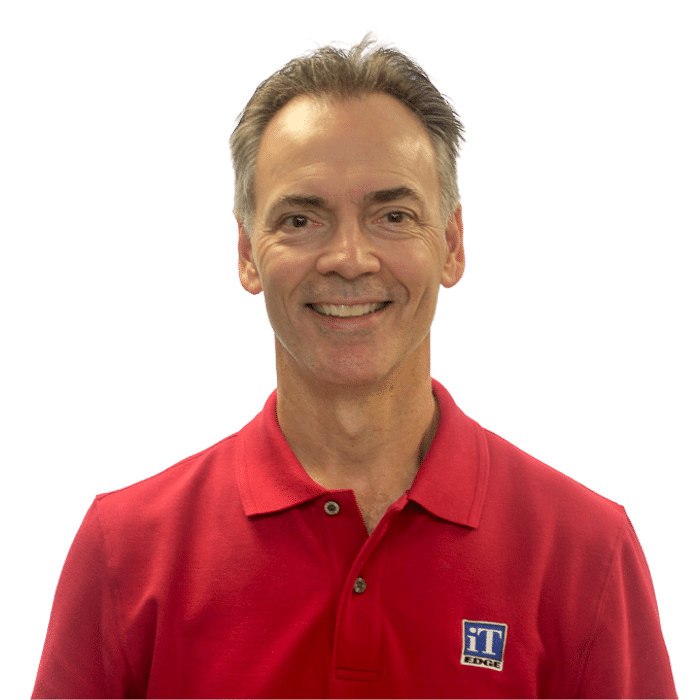 WALT BALL
President, IT Edge Inc.
As the President of IT Edge, Inc., Walt wears many hats. Primarily, Walt is an expert account manager and client relations specialist. He specializes in consulting clients to determine their needs, and providing an effective solution. Walt is a QuickBooks ProAdvisor, often working alongside clients in software conversions.
While not at work, Walt is the proud co-leader of his family of 6, enjoys playing and watching sports (especially when it's the Flyers or the Eagles), listening to music, and anything that has to do with cats. He's also a pretty mean golfer.
Email: Walt@ITEdge.com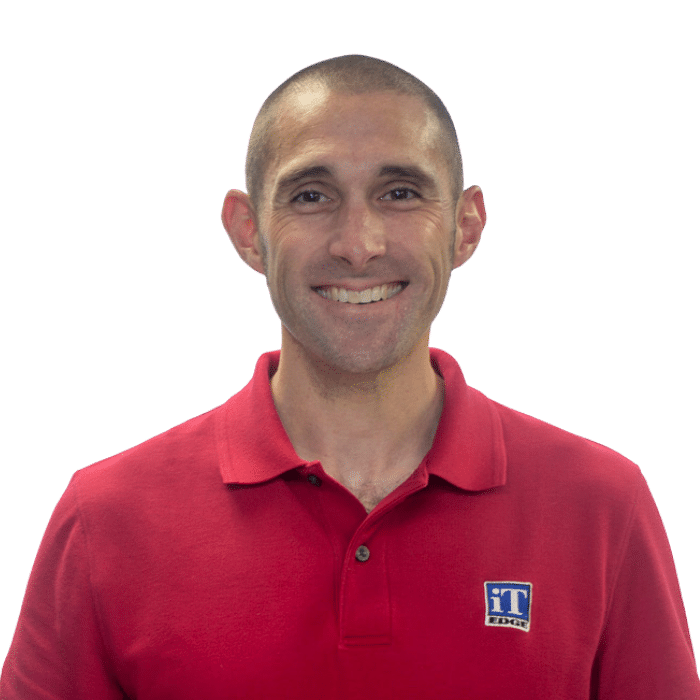 BOB KWIATKOWSKI
Vice President, IT Edge Inc.
Bob Kwiatkowski (MCSE) is your local technology consulting superstar. Bob often works with account and project management, Title Express software integration, network architecture design, migrations and implementations, advanced tech troubleshooting, and escalated ticket resolutions.
While not at work, Bob is the Vice President of the Kwiatkowski family of 5, enjoys Christian faith-centered family, kiddos sports and activities, and is a firearms enthusiast with a focus on responsibility, safety, and training.
Email: Bob@ITEdge.com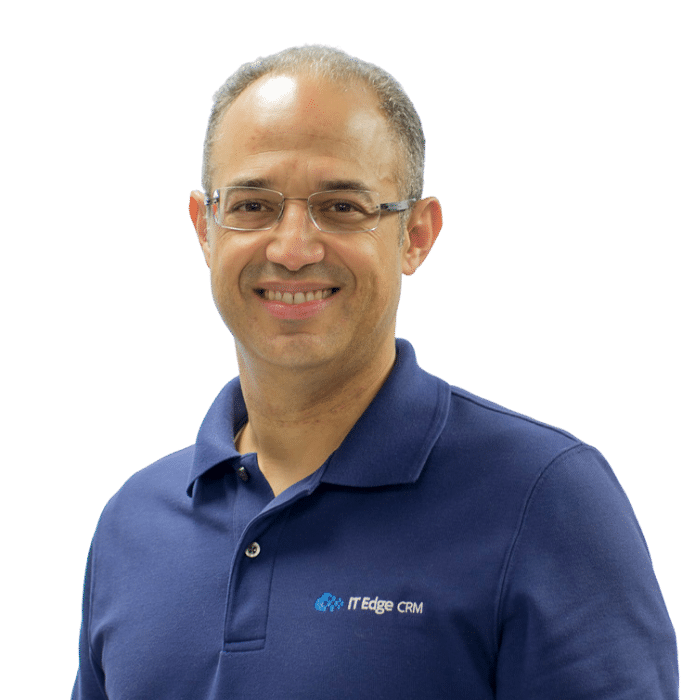 FRANK CABREJA
Software Division Lead, IT Edge CRM
Frank is your one-stop-shop for all things Software. Frank leads the IT Edge CRM (Customer Relationship Management) Division, with a strong concentration on Salesforce.  Frank is a Salesforce Architect and Consultant. He brings strong business acumen with extensive experience in project management and sales.
While not at work, Frank is married to his wonderful sweetheart, a blessed father of 4, church volunteer, P90X3 workout fan, and foreign travel enthusiast.
Email: Frank@ITEdge.com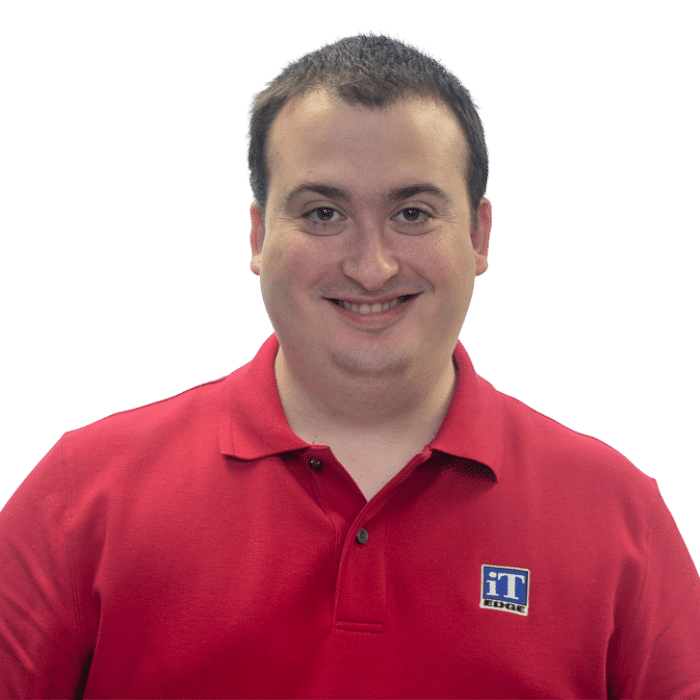 NICK VOLPE
Technical Advisor
Nick Volpe is often coined as the Swiss Army Knife of IT Edge. While he could probably do anything you ask of him, Nick specializes in cloud services architecture and implementation, account management, project management, DNS adjusting, and domain setup. Additionally, Nick is a certified QuickBooks ProAdvisor.
While not at work, Nick is a family man, builds websites, likes to learn new things, enjoys cooking, and listening to different kinds of music.
Email: Nick@ITEdge.com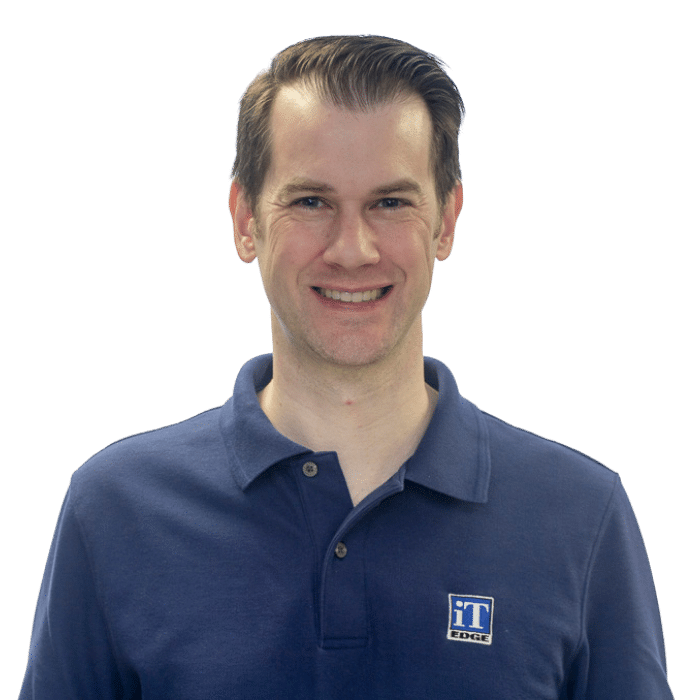 CRAIG CRISAFULLI
Service Manager & Project Consultant
Craig Crisafulli is the true Mr. Business at IT Edge. While he's not ensuring that the physical spaces are in order (in which he's a pro), Craig is the Service and Helpdesk Manager and a Managed Services Consultant. Craig manages all helpdesk and support activities, at Tier II Support within IT Edge. 
While not at work, Craig is married, a father of two, huge Eagles fan, PC Gamer, and an avid fan of comic book shows and movies.
Email: Craig@ITEdge.com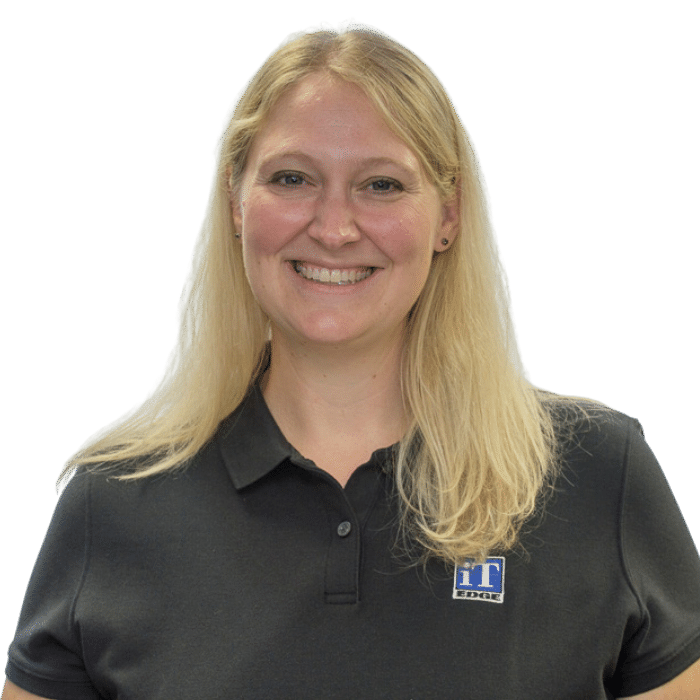 LISA KWIATKOWSKI
Accounting Lead
Lisa Kwiatkowski handles all things money around IT Edge. Lisa is a a specialist in client billing and account receivables, as well as accounts payable.
While not at work, Lisa is the President of the Kwiatkowski family of 5, taxi for all things kid related, hockey fan (as long as it's the Flyers), and a beach enthusiast.
Email: Lisa@ITEdge.com
Noah Eltringham
Digital Marketing Coordinator
Noah Eltringham is the Digital Marketing Coordinator at IT Edge. Noah manages internal and external-facing Digital Marketing efforts centered around Search Engine Optimization (SEO), Website Development, Social Media Management, and Analytics Reporting.
When not at work, Noah enjoys attending local concerts and hiking.
Email: noah@itedge.com